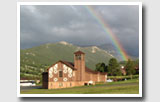 July 18-20
YMCA of The Rockies
Estes Park, CO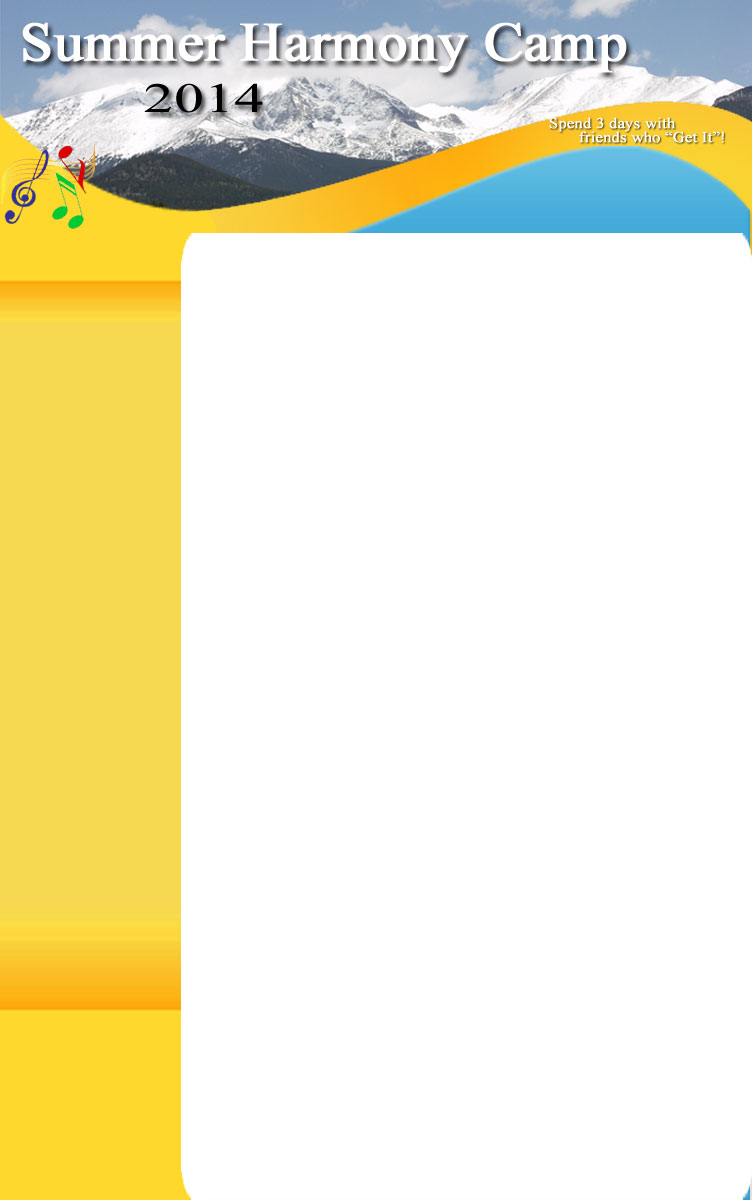 Three days of fun for high school students, both young men and women, interested in vocal performance.
The camp will be held at The YMCA in Estes Park
Professional vocal instruction at an affordable price.
An opportunity to sing with and learn from talented performers.
A crash course in the intricacies of four-part, a cappella harmony.
Instruction and experience in singing technique and stage presence.
A performance in front of friends, family, and fellow artists from Colorado.
Special attention will be given to student quartets.
A chance to make new friends from across the state.
$50 includes lodging, meals, music & learning tracks & a Harmony Camp shirt.
Space for 50 Boys and 50 Girls, so please act before your space is gone.
Closing concert ("BarberPoleOoza") at Arvada High School, For friends and family, show tickets FREE with registration or donation at the door.
BarberPoleOoza show headliners - Ruby Blue& Fastlane
Many quartets will appear on the show and throughout the weekend.